I have the honor of owning a Stalon W110 (2799 dkr)  for my Sako M591 cal .308 and Sako Vixen Cal .222 and a Stalon RM for my CZ 455 rimfire. I have been shooting with it in four month and I am very impressed.
The silencer is very well made and there is absolutely no flaws like sharp edges and scratches after tools.
There is no signs of assembly mistakes or hurry in the product line – very beautiful finish. Very light and quiet, the W110 (380g) and the W145 (450g) sleeve back over the barrel and extend the length just 110mm and 145mm beyond it respectively. They cover a various range of calibres and perform very well.
Stalon hunting silencers are market leaders in terms of weight, performance and quality, with minimal barrel extension. Our manufacturing is imbued with precision, quality and delivery reliability. To be able to guarantee high quality and a product that's up to scratch, all of our silencers are thoroughly tested before they reach you, the end user. Stalon silencers are distributed throughout the Nordic countries via a wide network of dealers. Read more here: http://stalonsilencer.com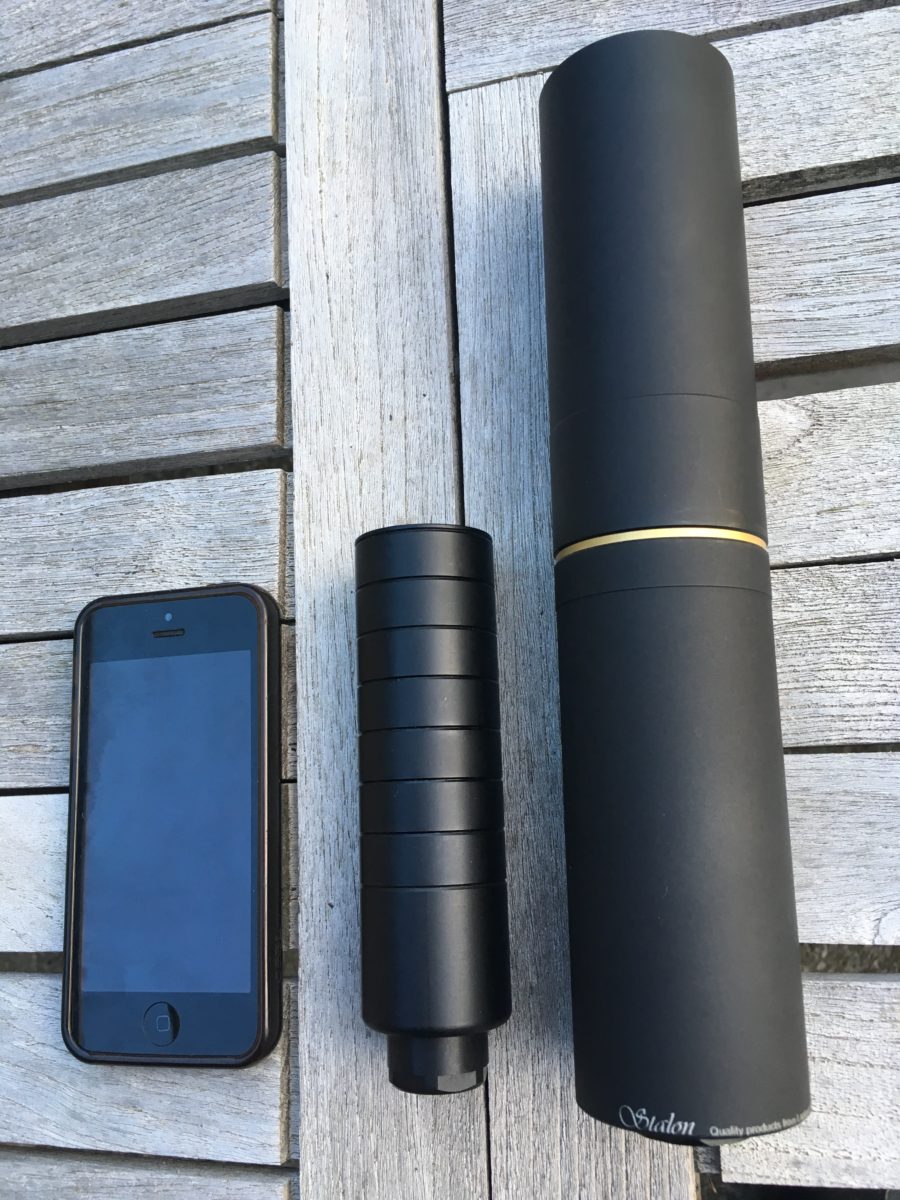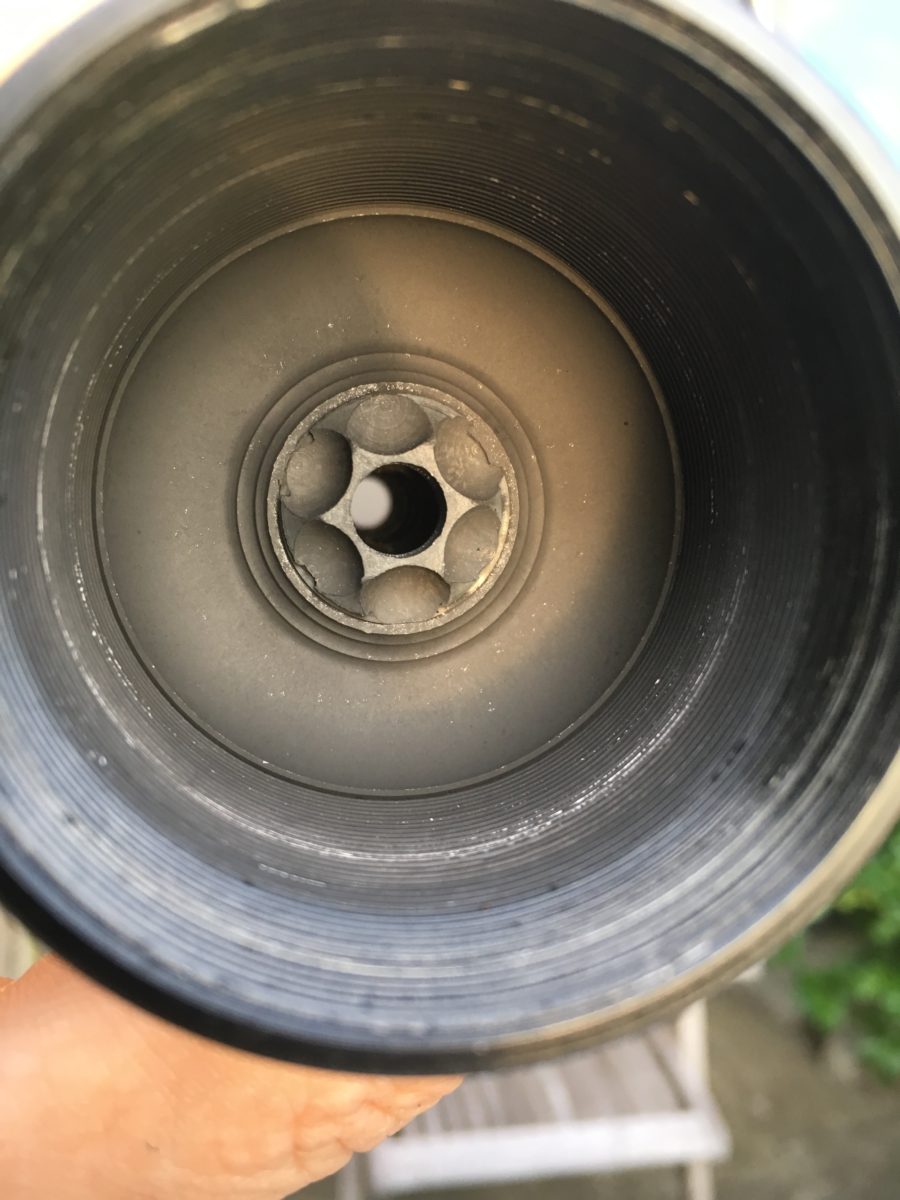 Stalon manufacture their tubes from aircraft grade aluminium alloy (T60/60) ensuring the units are strong, rigid and uniform. The outer surface is sandblasted which creates a matt exterior, minimising reflection in the bottom of the scope and reducing heat glare on the moderator itself. All surfaces are then anodised for increased durability.
Several of the internal components are given extra reinforcement, being manufactured in stainless steel, including the shoulder of the barrel thread. Quite simply the quality is second to none and that includes the checking procedures and documentation. After a lengthy inspection process, which includes examining the straightness of the moderator and rigorous thread checks; the moderator box is marked with a signature, verifying its premium quality.
I have shot 250 bullets through it with the cal .308 and it is still nice and clean. I have also shot 10-15 shots in a row without any signs off misfire or damage on the silencer. It gets hot – but it doesn\'t affect the following shot with mirage (outside shooting in a light breeze and 18 degree C).
In sweden and Norway it have been very common to use silencers in many years. the swedish hunting magasin Jaktjournalen made a very thorough test of the 19 best silencers on the European market.  Here is the test in swedish (sorry): http://media.stalon.nu/2015/06/ljuddampartest-jaktjournalen-nr-6-2015.pdf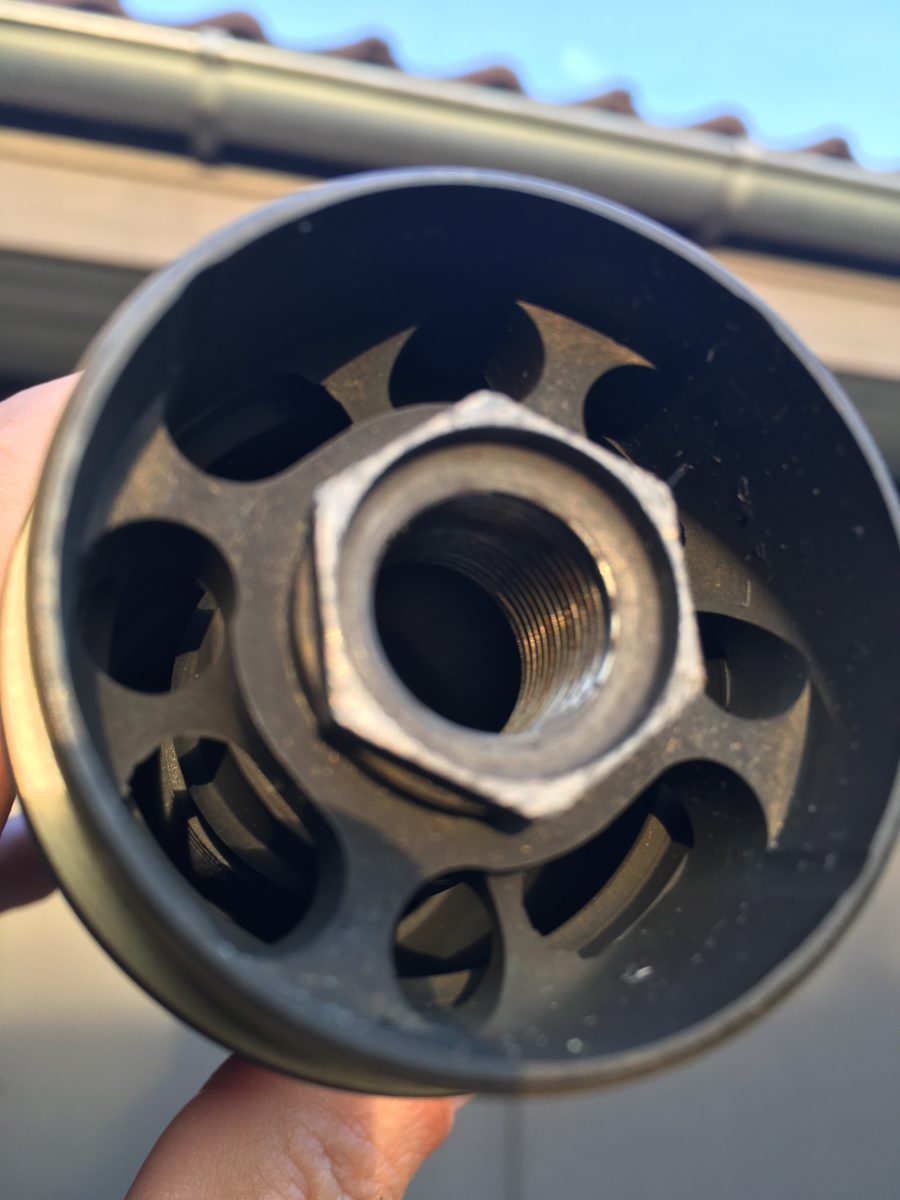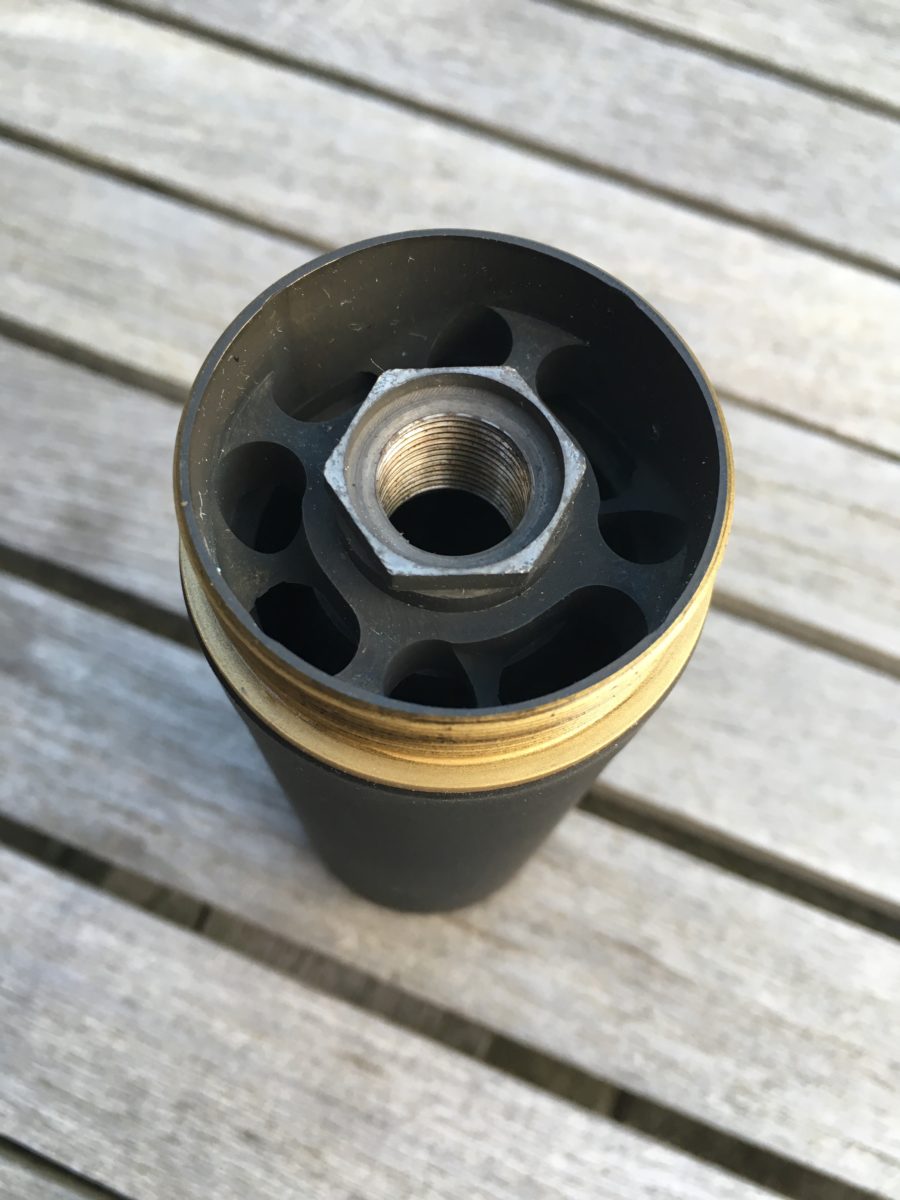 I have been shooting it in the open field and in the woods and the sound of it is so nice and controlled. The shot from the .308 is so awesome and smooth. It have taken the recoil and sound down to a air rifle sound. I have taken the barrel down to 46 cm (so it is still legal to take to Sweden (min 45cm)) and the balance is very good. I actually shoot better in a free hand situation. I shot a sick buck this sommer in free hand, standing and had a fine controlled shot – reed about that hunt longer down the blog called Management buck.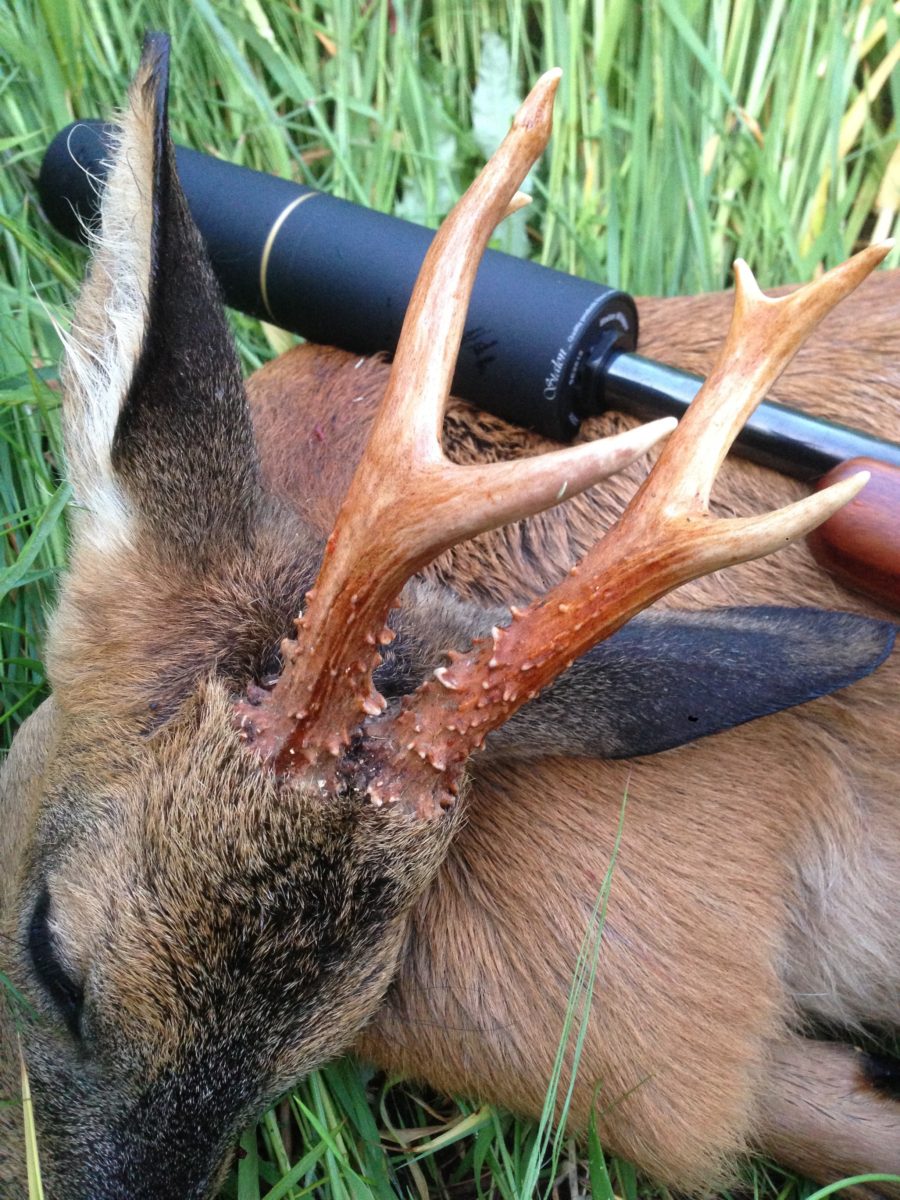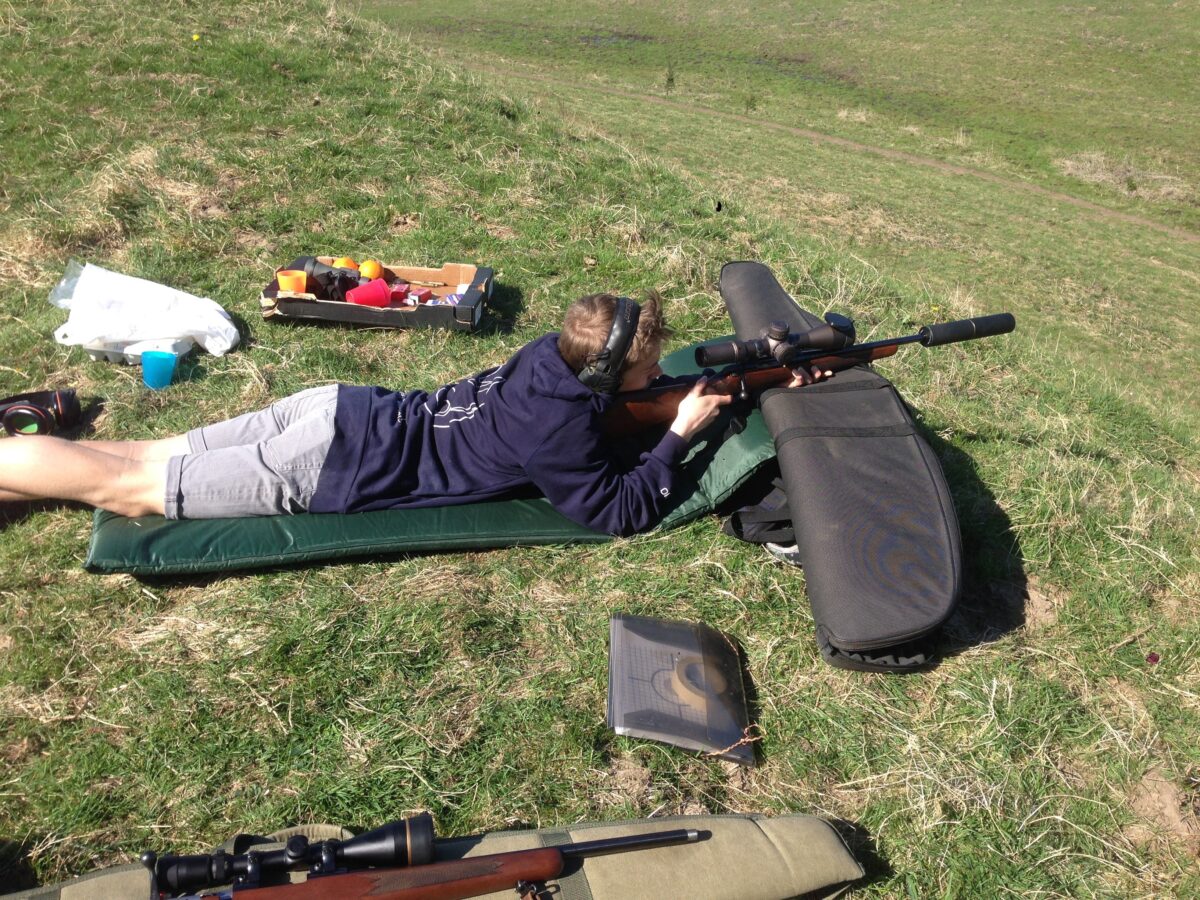 The cal .222 have actually improved its groups after using the Stalon W110. It is a rifle I bought this spring and I have had a struggle finding the ammunition that works best in that barrel. I have found that the Sako Powerhead 55gr works the best but even better with the silencer on. The sound gets a more crisp crackling sound like shooting a cal .17 hmr.
The Stalon RM (799 dkr) for my rimfire rifle is so amazing. It is the best silencer I have ever used on a rimfire. I have had a S&L rimfire (995 dkr) silencer my self and tried other upper class and this Stalon RM is way better in my opinion. it is light (158 gram) and compact (131×36 mm) and perform very well
I can highly recommend Stalon Silencers and I will have more in the future.